Ezt a cikket több mint egy éve publikáltuk. Mindent megteszünk, hogy naprakész információt szolgáltassunk oldalunkon, de előfordulhatnak elavult információk korábbi bejegyzéseinkben.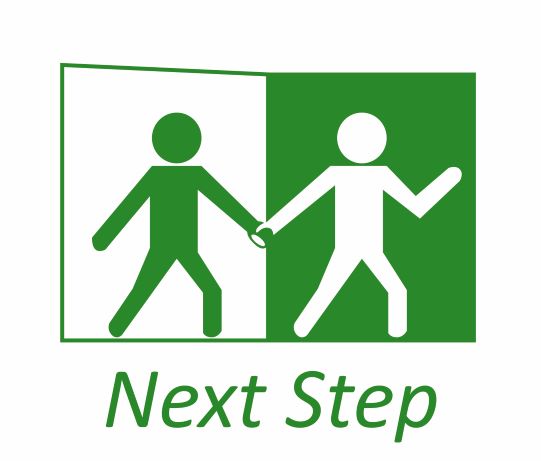 Next Step Hungary Association is seeking to recruit a committed, self-motivated and enthusiastic candidate with a proven track record in project management and administration. This is a full-time position (40 hours/week).
About Next Step
Next Step is a non-profit organization with a mission to engage, support and empower vulnerable people (foreigners and Hungarian nationals) through a solution-oriented approach of promoting employability and community integration. Next Step offers free and low-cost opportunities to gain in-demand vocational and IT skills that improve access to the job market. We also support integration through public informational and cultural events that bring together an active community of foreigners and Hungarians on topics of mutual interest.
Role of the Project Manager
In close cooperation with the Association's management, the Project Manager will be responsible for planning, organizing and coordinating the activities to be implemented under the designated project. The Project Manager will monitor and manage the implementation of activities at all stages of the project cycle.
Tasks/Responsibilities
Create the professional conditions for the implementation of the project activities as well as coordinating and implementing these activities;
Supervise the work of other employees involved in the project;
Work closely and in cooperation with the Programme Supervisor, the Outreach Associates, the Finance Officer and other employees involved in the project;
Monitor the timely implementation of the activities and their content;
Track the project income and expenses;
Review and oversee project-related procurements;
Monitor project administration;
Prepare narrative reports and review financial reports of the project, proposing recommendations where necessary;
Provide regular updates to the Association on the project implementation progress and propose recommendations for solving challenges;
Compile and submit regular internal and external reports;
Communicate with employees working on the project (Project Supervisor, Outreach Coordinators, Finance Officer), external service providers, partners, donors, representatives of NGOs and government agencies, other professionals as well as the participants of the project's activities.
Place of employment
Budapest, Hungary


Experience and skills
Required
Bachelor's or a higher degree from an accredited academic institution.
At least three (3) years of relevant professional experience with humanitarian organizations, non-governmental or governmental institutions/organizations in a multicultural setting;
Proven experience in project implementation and event organization;
Familiarity with local social services and regulations;
Proficient computer skills, including excellent knowledge of Microsoft Office tools, Zoom, and Google Docs and Drive;
Social empathy and ability to relate and communicate with diverse populations;
Ability to work under pressure in a fast-paced work environment;
Good team player with experience in an international work environment;
Reliable and meticulous organizational skills with attention to detail and the needs of the beneficiaries;
Excellent time management skills and ability to multitask, prioritize and delegate work;
Ability to work independently, with a high degree of accuracy and initiative;
Native-level Hungarian language and excellent speaking and writing skills in English (C1 level).
Desirable
Working knowledge of Ukrainian and/or Russian language is a considerable advantage;
Experience working with children, third country nationals and other vulnerable communities.
Other Relevant Information:
Only persons holding a valid residence and work permit for Hungary will be eligible for consideration.
The selected candidate will commence employment ASAP.
Application process
Applicants must send a CV and cover letter to info@nextstepeu.org and must provide the contact details of two referees (former employer, professor or consultant).
Deadline: until position is filled
Only shortlisted candidates will be contacted.
Short-listed candidates will be invited for an interview.