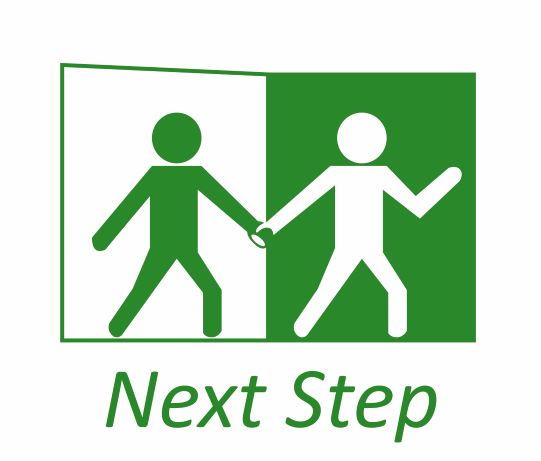 Vacancy Announcement

Project Coordinator
Next Step Hungary Association (Next Step) is seeking to recruit a committed, self-motivated and enthusiastic candidate with a proven track record in project coordination, procurement and administration. This is a full-time position (40 hours/week), starting ASAP.

About Next Step
Next Step is a non-profit organization with a mission to engage with and support foreigners and locals through a solution-oriented approach of promoting employability and community integration. Next Step offers free and low-cost opportunities to gain in-demand vocational and IT skills that improve access to the job market. We also support integration through public informational and cultural events that bring together an active community of foreigners and locals on topics of mutual interest.
Role of the Project Coordinator
In close cooperation with the Association's management, the Project Coordinator will be responsible for implementing educational activities, coordinating procurement procedures, distribution of food/hygiene items, and executing project-related administrative duties. The Project Coordinator will play a crucial part in the Association's Ukraine Response Plan, ensuring smooth implementation of activities as well as accountability to affected people at all stages of the project cycle.
Tasks and responsibilities
Ensure the Association is represented in key working groups, NGO coordination meetings, etc.;
Ensure beneficiary feedback mechanisms are in place;
Contribute to the Association's Ukraine Response Plan; coordinating efforts for logistics and procurement needs and execution;
Ensure quality supply management and timely procurement with adherence to rules of relevant donors and local regulations;
Contribute to the development and maintenance of an up-to-date supplier/vendor database;
Support quantity & quality check at every step of procurement;
Support the maintenance of appropriate storage facilities;
Support a timely and accurate logistics document flow to the Association's management;
Contribute to donor proposals, budgets and reports if requested;
Organize educational courses, community events, awareness raising sessions to foster social and labour market integration, including preparation, managing implementation of the activities and fulfilling reporting obligations;
Taking care of proper accounting records, adequate documentation, and filing of documents connected to the activities;
Cooperating with the donors, preparing financial and narrative project reports in a timely manner;
Perform administrative duties related to the above job description.
Place of employment
Budapest


Experience and skills
Required
At least 2 years of working experience in a similar position in the NGO sector;
Bachelor's degree in a relevant field such as international relations, development, business management, sociology;
Familiarity with local social services and regulations;
Ability to manage financial tasks and communicate with financial controllers;
Proficient computer skills, including excellent knowledge of Microsoft Office tools, Zoom, and Google Docs and Drive;
Flexibility and ability to work under pressure in a fast-paced work environment;
Good team player with experience in an international work environment;
Reliable and meticulous organizational skills with attention to detail and the needs of the beneficiaries;
Excellent time management skills and ability to multitask, prioritize and delegate work;
Ability to work independently, with a high degree of accuracy and initiative;
Native-level Hungarian language and excellent speaking and writing skills in English (C1 level).
Desirable
Working knowledge of Ukrainian and/or Russian is an advantage;
Previous work experience in procurement or logistics;
Good knowledge of donor requirements, especially UN bodies and the European Commission.
Other Relevant Information:
Next Step will not process a work permit for this position. Only candidates who are eligible to work in Hungary or hold a valid residence and work permit for Hungary will be considered.
The selected candidate will commence employment ASAP.
Application process
Applicants must send a CV and cover letter to info@nextstepeu.org and must provide the contact details of two referees (former employer, professor or consultant).
Deadline: until position is filled
Only shortlisted candidates will be contacted.
Short-listed candidates will be invited for an online and offline interview.
The selected applicant will commence their employment ASAP.