Program Assistant
2020. január 31.
Jelentkezési határidő: 2020. február 29.

The Institute of International Education (IIE) is looking for a Program Assistant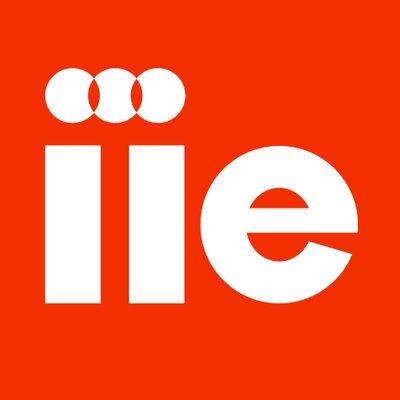 Program Assistant, EducationUSA
Job Code: 79034
Role Designation: Assistant
Std Hours: 40
Layer: Individual Contributor
Location & Travel
Locations: Budapest, Hungary
Travel
No Travel Required
Reports to: Direct Supervisor (Title)
Regional Education Advising Coordinator (REAC)
To Apply: Send Cover Letter and CV in English to Gordana Mirchikj
gmirchikj@educationusa.org
Role Summary
The Program Assistant supports the Regional Educational Advising Coordinators (REAC) in Budapest and Brussels with special project assistance for the EducationUSA advising network throughout the designated region. The Program Assistant provides entry level program and administrative support to the REACs, including but not limited to coordinating the outreach and provision of resources to advising centers, coordinating and assisting with training for advisers, monitoring compliance with ECA/network standards, and assisting with financial matters.
Essential Functions
Provides general administrative support within the designated region(s), including but not limited to: preparing reports, preparing and distributing regional newsletter, working with adviser access/approval on website, responding to general inquiries from advisers and higher education representatives.
Assists with EducationUSA finances within the region, in collaboration with REACs and IIE, including processing travel grants for advisers and prepares travel expense reports for REACs.
Works with advisers/network regarding branding and development of promotional materials, center statistic reporting, and enforces other network standards.
Assists in organizing U.S. higher education college fairs and logistics for university representative visitors (depending on region).
Coordinate logistics for workshops and conferences.
Conducts research and facilitates EducationUSA webinars across the region intended for U.S. HEI representatives, advisers, and students.
Provides programmatic support for hosting U.S. higher education in region.
Analyzes Open Doors data as well as locator reports, and develops regional and country fact sheets for International Education Week, regional sessions at the Forum, and other events.
IIE Job Dimensions
Decision Making
B. Chooses from pre-defined product and service delivery alternatives, guidelines, policies and/or operating procedures to make routine decisions.
Financial Management
B. Makes routine payments (i.e. participants, partners), handles mini-procurements and makes low-cost expenditures with appropriate supervisory approval.
Interactions/Types of Contacts
C. Regularly interacts with team members both within and outside of their department, as well as clients, participants, and partners in carrying out their work assignments.
Interactions/Purpose of Contact
B. Exchanges functional/technical information to carry out work assignments. Interactions with other are primarily coordinative in nature.
Focus of Work
A. Work focuses primarily on executing specific work tasks in support of departmental goals.
People Management
A. Does not provide work guidance or direction to team members.
Work Requirements/Formal Education
D. Requires a Bachelor's degree in order to apply a working knowledge of the theories and principles in a specialized field or work discipline.
Work Requirements/Work Experience
B. Requires at least two years of related work experience (internships, summer work and travel will also be considered.)
Recent college graduates and current Master's students are encouraged to apply.
Level of Knowledge
B. Requires a basic application of a specialized body of knowledge. At this level of competency, a team member is required to apply knowledge in carrying out work assignments.
Other Knowledge, Skills, and Abilities
Fluency in English required.
Familiarity with U.S. higher education and international education.
Efficient use of technology, including spreadsheets, database, Internet, and email required. Desktop publishing experience strongly preferred.
Ability to operate independently and effectively in direct cooperation with the REACs.
Strong organizational and analytical skills.
Work Conditions & Physical Demands
Essential functions are performed in a general office setting with low noise. Job demands may require long periods of sitting; telephone work and/or computer work, as well as interactions with other team members and external stakeholders. Reasonable accommodations may be made to enable individuals with disabilities to perform the essential functions.
EEO
IIE is an equal opportunity employer. All qualified applicants will receive consideration for employment without regard to race, color, religion, sex, sexual orientation, gender identity, national origin, disability or veteran status.
Disclaimer
This document is not an exhaustive list of all functions that the incumbent is expected to perform, but is instead a summary of the primary responsibilities and requirements of the job. The incumbent may be asked to perform duties not included in this job description. IIE reserves the right to revise job descriptions at any time based on changes to the required job responsibilities. Team members will be informed of any changes to their job responsibilities.
Címkék